Latest Beatles News
Charles "Chas" Newby, a bassist for the Beatles in their early days who filled in for then-bassist Stuart Sutcliffe for a number of live shows in 1960, has died of as yet undisclosed causes. He was 81.

The news was first announced via The Cavern Club Liverpool's Facebook page -- where the Beatles rose to prominence -- on May 23, followed by Roag Best, the brother of former Beatles drummer Pete Best. The Cavern Club Liverpool wrote on Facebook: "It's with great sadness to hear about the passing of Chas Newby. Chas stepped in for The Beatles for a few dates when Stuart Sutcliffe stayed in Hamburg and latterly he played for The Quarrymen. Interestingly, he was also the first left-handed bass guitarist in The Beatles. RIP Chas Newby thoughts and well wishes from everybody at The Cavern Club." Roag Best wrote: "Both Pete and I and the whole Best family absolutely devasted to hear the very sad news with regards to one of the families closest friends Chas Newby passing last night. Many of you will know him for playing bass guitar for both The Beatles and The Quarrymen, but to us he was laid back Chas with the big smile. We'll truly miss him. Forever in our thoughts. God bless you Chas." Newby performed bass with the Beatles for a short span of live shows in late 1960, when then-bassist Stuart Sutcliffe was unable to perform with the band. Sutcliffe later resumed operations with the Beatles until his exit in July the following year. Newby was also the band's first left-handed bassist, followed by guitarist-turned-bassist Paul McCartney. Newby also played in the reformed The Quarrymen between 2016 and 2022. Since the news of his passing, Newby has received a handful of tributes including Beatles historian Mark Lewisohn, who wrote on Twitter: "RIP Chas Newby, fill-in Beatle and fair chap. He deputised for Stuart on a few dates when the Beatles returned from Hamburg the first time, end-1960, including the momentous Litherland date. Latterly he's been one of the Quarry Men too. A charming man, always a pleasure to meet." - New Musical Express......

Holding a press conference on May 17 ahead of his upcoming North American tour with his All Starr Band, Ringo Starr says he's "ready to rock." Sir Ringo, 82, is finally set to embark on his delayed 22-date jaunt, which he cancelled due to coming down with Covid-19 for a second time in 2022. The legendary former Beatles drummer has insisted he has never found touring or performing live to be "gruelling." "It's not gruelling playing. It's never been gruelling. I love to play. I love to play with these guys," he said. On his stamina, he continued: "I didn't think of it. I was just doing it. Yeah, it's been a long time ... I mean, 34 years with a couple of years' break because of the pandemic, but it's what I do. I love to play and I love to play with great musicians and I love to play great songs, and I get all of that from these guys." Starr kicked off the tour on May 19 in Temecula, Calif., and says he also has a country EP in the works with T-Bone Burnett, one of three new EP's he's working on. "[I said] if he's got any time and wants to do it... Well, he did want to do it, and he sent me, I promise you, one of the most beautiful country songs, tracks, I've heard in a long time. It's very old school country. It's beautiful. So I thought, 'Hey, I'm gonna make a country EP!'" One of the other EPs is a collaboration with legendary singer-songwriter Linda Perry, who has penned hits for Christina Aguilera and Gwen Stefani. "I just felt EPs, you could sort of look at it in a serious way and you can do it in a month. An album does take longer, so (EPs are) what I've been doing," Starr added. His 20-date tour is set to wrap on Sept. 23 in Kansas City. - Music-News.com...... In other Beatles-related news, a rare first pressing of the Fab Four's classic 1968 The Beatles album (aka "the White Album") has been donated to charity. The British Heart Foundation said on May 17 that the 1968 album, which included the original inserts and a fold-out poster, was given to its Sutton Coldfield branch. It is thought to be particularly rare as it contains a misprint unique to the first version of the record, of which there are only 10,000 copies. The charity has listed it on eBay, with bids starting at £999.99. Fans will be able to bid until the auction closes on May 22. "Our music and vinyl experts were thrilled when this valuable piece of music history was donated to the BHF," Richard Pallier, from the charity, told BBC. He also confirmed that the album was in "good condition" despite being over 50 years old. - New Musical Express...... Beatles legend Paul McCartney famously once said that the Beach Boys' 1966 track "God Only Knows" was his favorite song of all time. Now a new AI-generated mashup of the Beatles covering the iconic Pet Sounds album track has appeared online, and shared on YouTube. While the creator of the video doesn't offer much explanation into what inspired the project or what tools he used to develop the track, McCartney has previously described the song as "one of the few songs that reduces me to tears every time I hear it." "It's really just a love song, but it's brilliantly done. It shows the genius of Brian [Wilson]," he said. While AI-generated mashups can often be conceived as controversial by fans, the Beatles/Beach Boys collaboration has received mostly positive reactions online. The video has over 1,100 likes on YouTube, versus just 10 "thumbs-down" reactions. "Paul and John [Lennon] are finally reconciled in the chorus, it's the most beautiful thing I've heard. Thank you," wrote one fan in the comments, while another added: "This is incredible. I have dreamed of hearing Paul sing this for my whole life. Amazing." Over recent months, music lovers have been using AI methods to create "new music" and collaborations featuring several of their favorite artists, including The Weeknd, Drake and Kanye West. In April, an AI-generated "lost" album by alternative faves Oasis also emerged online and also received a wave of praise from fans online. - New Musical Express......
As Paul McCartney and Wings' classic 1973 set Band on the Run turns 50 years old this year, former Wings guitarist Denny Laine has reflected on the tumultous "gamble" taken by McCartney and the band that would become was has been hailed by many as McCartney's top post-Beatles triumph. To record his fifth post-Beatles album and third LP with new band Wings, McCartney decided to relocate to Lagos, Nigeria for a change of scenery and musical inspiration. It was exactly the sort of bold gambit that his three former Beatle bandmates, just before the split, probably would have shot down without blinking. "In order to move forward, you have to try new things," Laine tells Billboard in a phone interview from his home in Florida while describing how he thinks about the landmark album now. "It's like being a gambler. You gamble with things because it's more exciting. It's more appealing. It's not the normal, everyday 9-to-5 job, it's more of a "Let's try something new." Following two defections from Wings just before they were all due to fly out to Nigeria, shrinking McCartney's existing quintet down to a trio, Laine was now the only remaining member of the group with a surname other than McCartney. He remembers the finished album that emerged from the Lagos sessions as largely a grand adventure. "I know why it was appreciated so much," Laine says. "Because it had a certain feel. It was basically just me and Paul doing the backing tracks. And it was more of a relaxed approach to doing an album than if you're going in with a band and there are all these parts. We were thrown into that as a last resort because two of the guys didn't come to Lagos." The critical and commercial acclaim that followed Band on the Run (it was nominated for the prestigious Album of the Year Grammy) prefaced the success of Venus and Mars two years later, which was the Wings album McCartney used to reestablish himself as a major touring artist. And there were still other benefits of his African sojourn, including a bit of unstinting praise from the most improbable voice of all: John Lennon. In 1975, Lennon told Rolling Stone that Band on the Run was "a great album," adding, "It's good Paul music." - Billboard...... After it was announced that the earliest known full recording of the Beatles performing live in the United Kingdom had been discovered was announced on Apr. 4, there are plans to restore the old tape, which contains a full length gig performance in Buckinghamshire on Apr. 4, 1963 and includes spoken word segments from the band as they interacted with the audience. "Talks are under way to get [the tape] cleaned up and for a permanent home in a national cultural institution," British journalist Samira Ahmed told the UK paper The Observer. "John [Bloomfield] feels strongly that it should not end up, as so many Beatles relics have, in the vault of a private individual."

Bloomfield, who is now 75 years old, was only 15 at the time. He revealed the existence of the tape to journalist Samira Ahmed visited Stowe when they visited to make a special programme for BBC Radio 4's Front Row to mark the gig's 60th anniversary. Ahmed and Beatles historian Mark Lewisohn are the only people to have heard the full recording after Bloomfield agreed to play it for the first time since it was made six decades ago. "The opportunity that this tape presents, which is completely out of the blue, is fantastic because we hear [The Beatles] just on the cusp of the breakthrough into complete world fame," Lewisohn told the BBC. "And at that point, all audience recordings become blanketed in screams. "So here is an opportunity to hear them in the UK, in an environment where they could be heard and where the tape actually does capture them properly, at a time when they can have banter with the audience as well." He went on to say that the tape contained "an incredibly important recording", adding: "I hope something good and constructive and creative eventually happens to it." Lewisohn added he was unaware the tape even existed, "and I think I had to pick myself up off the floor." - New Musical Express,...... The earliest known full recording of the Beatles playing a live show in the UK, at Stowe boarding school in Buckinghamshire on Apr. 4, 1963, has been discovered almost exactly 60 years after it was made. According to the BBC, the our-long quarter-inch tape recording was created by 15-year-old student John Bloomfield, who is now 75 and he revealed the tape's existence when journalist Samira Ahmed visited Stowe to make a special programme for Radio 4's Front Row to mark the gig's 60th anniversary. "It was a unique Beatles gig, performed in front of an almost entirely male audience," Ahmed wrote of the discovery. "And crucially, despite loud cheers and some screaming, the tape is not drowned out by the audience reaction." The setlist was made up of songs from the Beatles' debut album Please Please Me, which had been released on Mar. 22, 1963, as well as some of the legendary group's R&B cover versions. A live rendition of "I Saw Her Standing There" kicked off the performance before the Fabs transitioned into their take on Chuck Berry's 1956 single "Too Much Monkey Business." They're also heard taking requests from students, and joking amongst themselves in between tracks. Part of the historic recording was played on the Apr. 3 edition of the BBC's Front Row program, and it can be streamed at the BBC Sounds site. In related news, the KG D25 microphone used by the Beatles in Jan. 1969 during their storied "Get Back Sessions" (later known as the Let It Be album recording sessions) is being auctioned on the Gotta Have Rock & Roll website. According to many of their fans, this coveted microphone delivered some of the best Beatles recording sessions ever. The microphone, used by the band at the Twickenham Studios and Apple Corps Headquarters, London, has an estimated value of $75,000. - New Musical Express/Music-News.com......
New photos of The Beatles by Paul McCartney taken at the height of Beatlemania in 1963 and 1964 have been unveiled at London's National Portrait Gallery. From June 28-Oct. 1 of 2023, the reopening of the gallery will see 250 photographs taken by the musical legend of his bandmates and surroundings on tour from 1963-64. In conjuction with the exhibit, a photobook titled Paul McCartney Photographs 1963-64: Eyes Of The Storm will be released on June 13 via Penguin Press. Speaking in the book's foreword, McCartney said of the period: "It felt like millions of eyes were suddenly upon us, creating a picture I will never forget for the rest of my life." Of his love of photography, Macca added: "The truth is that I've always been interested in photography, from the time I was very young, when our family owned a little box camera in the 1950s. I used to love the whole process of loading a roll of Kodak film into our Brownie camera." In February, a new documentary about Paul's life was announced by filmmaker Morgan Neville and will draw on "unprecedented access to a never-before-seen archive of Paul and [former wife] Linda's home videos and photos, as well as new interviews," to chronicle the time between The Beatles' breakup and the rise of Wings in the '70s. - New Musical Express...... Meanwhile, Sir Paul has joked he was "surprised" that crooner Michael Bublé didn't kick him out of the studio when he gave him some notes on their collaboration. Bublé's new album, Higher, features three original songs and a bunch of cover tracks, including a reworking of McCartney's 2012 ballad "My Valentine," which the former Beatle agreed to produce. McCartney jokingly shared in an interview with Variety that he was surprised Bublé didn't boot him out of the studio when he suggested tweaks to his vocals. "Michael invited me along to the session in New York suggesting I could help with producing it," he recalled. "So I went along and basically watched him work with a large orchestra and do the vocals. I was able to help him in small ways, suggesting that he sing certain phrases in certain ways, and to my surprise he didn't boot me off the session!" However, the Canadian crooner never contemplated doing such a thing, as he found their collaboration to be "magic." "He is who you wish he would be," Bublé says. "He saunters into the studio alone. No group. No security. And he looked like he came in on a skateboard because he kind of floats when he walks. He wanted to be just a humble servant to the music," he added. - Music-News.com...... Patti Smith was among the artists headlining a Paul McCartney tribute concert at New York's legendary Carnegie Hall on Mar. 15 as part of Michael Dorf's charity series "Music Of," which brings musicians together to celebrate the life and music of some of the world's biggest stars. Also in attendance at the "The Music of Paul McCartney" tribute were Graham Nash, Lyle Lovett, Nancy Wilson, Bruce Hornsby, Macca's former Wings bandmate Denny Laine, and more. Smith appeared unannounced to cover "She's Coming Home," and her rendition of the Beatles' classic has been shared on Instagram. - New Musical Express...... A U.K. George Harrison fan named Andy Chistlehurst has dug through the archives to find a 1965 interview by Harrison with Record Mirror, where the guitarist discussed some of his influences at the time, and created a playlist from Harrison's jukebox from that time. Chistlehurst has now compiled the recommendations from the interview, including Bob Dylan, The Beach Boys, Little Richard, Otis Redding and more, into a Spotify playlist. Harrison would have turned 80 years old on Feb. 25. - New Musical Express......

BMG and Dark Horse Records have reached an agreement to bring George Harrison's solo recorded works to BMG. It marks the first time that Harrison's recorded and publishing works are under the same roof, and comes just in time for what would have been the late Beatle's 80th birthday on Feb. 25. BMG entered into a global deal last year with the George Harrison Estate to administer the 200-song plus Harrisongs catalog, which includes all of Harrison's work written with the Beatles, the Traveling Wilburys and his solo career. Harrison died in 2001. "This is a banner day for BMG, bringing together for the first time the song and recorded rights of one of the greatest musicians in popular music history under one roof," said BMG CEO Hartwig Masuch in a statement. "Only BMG can do this. We look forward to working with the George Harrison Estate and Dark Horse Records to promote George's peerless music to generations old and new." To commemorate his Feb. 25 birthday, Dark Horse and BMG have released Harrison's entire catalog in Dolby Atmos surround sound exclusively on Apple Music. The catalog partnership is the latest move in the relationship between BMG and Dark Horse, which began in 2020 to revive the label Harrison launched in 1974. George's son Dhani Harrison runs Dark Horse with David Zonshine. In 2022, Dark Horse signed a new licensing agreement with the Leon Russell estate for 16 albums by the late singer/songwriter and Harrison friend, as well as with Joe Strummer's estate to administer The Clash co-founder's music publishing. BMG has been working with Dhani since 2014. - Billboard...... It's been 60 years since the Beatles and Rolling Stones skyrocketed to international fame and reinvented the idea of rock and roll in their own unique styles. And while the two iconic bands have always remained cordial, there is one thing they've never done: collaborate in the studio. But that streak looks to end on the Rolling Stones' upcoming studio album. On Feb. 23, a rep for the Stones confirmed to Billboard in an email that Paul McCartney is "playing bass on a song" on the Mick Jagger-fronted group's upcoming album, after CNN first reported the story earlier. However, the rep threw cold water on a previous story in Variety from an anonymous source that Paul's fellow surviving Beatles mate Ringo Starr would be participating in the project. "Ringo isn't appearing," the rep said. The Stones have reportedly been wrapping work on the LP in Los Angeles with Grammy-winning producer Andrew Watt (Ozzy Osbourne, Justin Bieber); the as yet untitled collection will be the veteran English band's first new studio album of new songs since 2005's A Bigger Bang. In addition to McCartney, the album is likely to feature drumming from the group's late sticks man Charlie Watts, who died in 2021 at 80. Longtime group friend and touring drummer Steve Jordan told the L.A. Times that Watts had recorded his drum parts for a handful of songs before his passing. Neither the Stones or McCartney have commented as yet on the new collaboration. The debate about rock supremacy and friendly rivalry between the two legendary bands continues to this day, with McCartney telling Howard Stern in a 2020 interview that, "The Stones are a fantastic group, I go to see them every time they come out because they're a great, great band and Mick can really do it, the singing and the moves, and Keith [Richards] and now Ronnie [Wood] and Charlie. They're great.... but I'm with you: The Beatles are better." Jagger responded a week later in an interview with Apple Music's Zane Lowe that, "[Paul's] a sweetheart. There's obviously no competition. He's a sweetheart." Jagger noted that the Stones have continued to tour consistently into their sixth decade, while the Beatles quit the road in 1966. - Billboard......
As she reached her milestone 90th birthday on Feb. 18, Yoko Ono has launched a "wish tree" website -- WishTreeForYokoOno.com -- where people all over the world can post their wishes online and (in association with One Tree Planted) plant real trees in Yoko's honor. Yoko first came up with the idea of "Wish Trees" in 1996 and since its inception, Yoko has collected nearly two million wishes from more than 200 physical installations of the Wish Tree in over 35 countries. Meanwhile, a new documentary is set to revisit the one week in 1972 when Yoko and John Lennon co-hosted The Mike Douglas Show. Titled Daytime Revolution, the doc was authorized by Ono's son Sean Ono Lennon, and will include archival footage from each of the five episodes co-hosted by the famous couple in 1972. Directed by Erik Nelson, the film features interviews with surviving guests who were interviewed by John and Yoko on the show, as well as behind-the-scenes stories of the pair's week-long stint. Across their five-episode run on the show, Lennon and Ono discussed then-controversial topics like environmental conservation and police brutality, and interviewed activists like Black Panther chairman Bobby Seale, lecturer and attorney Ralph Nader, and pioneering rock & roller Chuck Berry. A release date for Daytime Revolution has not yet been announced. It will follow a string of Lennon-focussed documentaries to be released in recent years, including Lennon's Last Weekend in 2020 and the re-release of 24 Hours: The World Of John And Yoko in 2021. In still more Lennon-related news, the Beatles legend's former home inspired Judas Priest's 1980 classic "Living After Midnight," according to Priest guitarist Glenn Tipton. Speaking to Guitar Player magazine, Tipton recalled how the song came about while the band were working on their iconic LP British Steel at Tittenhurst Park, where the old residence of Lennon is situated in Berkshire, England. "We'd been out at the pub, and when we got back quite late, I started working on some ideas in the living room, but the noise woke Rob [Halford]. His bedroom was right above. He came down and said he couldn't get the riff out of his head, so I asked him to sing some lyrics right there on the spot and he came up with, 'Living after midnight, loving till the dawn.' That was how we used to live our life back in those days." He continued: "I should mention that it was very surreal sitting in the living room with John Lennon's white piano there -- the one he played 'Imagine' on in the video for that song." - NME/Music-News.com...... Oscar-winning filmmaker Morgan Neville announced on Feb. 4 that he's giving Paul McCartney's post-Beatles life the documentary treatment. The project is titled Man on the Run and comes from MPL Communications (the umbrella company for McCartney's business interests) and Polygram Entertainment (the film and TV division of UMG). The film will focus on the period of Paul's life after the breakup of the Beatles and feature never-before-seen archive material and new interviews. It will begin as the iconic rocker navigates the aftermath of the breakup, his life with beloved first wife Linda McCartney and the epic creative surge that followed. Neville says Man on the Run will serve as "the definitive document of Paul's emergence from the dissolution of the world's biggest band and his triumphant creation of a second decade of musical milestones -- a brilliant and prolific stretch." In other Fab Four-related news, the Beatles, David Bowie and Kate Bush are among the acts featured on the official U.K. Coronation playlist when King Charles III is crowned monarch in May alongside his wife Camilla, the Queen Consort. Opening the playlist is the Fab Four's 1969 classic "Come Together," with Bowie's 1983 hit "Let's Dance" making an appearance later. Bush's "Running Up That Hill (A Deal With God)" was also one of the chosen tracks. Additionally, there are various songs from the likes of Coldplay, Ed Sheeran, Queen, Madness, Spice Girls, Spandau Ballet, The Kinks and The Who. - The Hollywood Reporter/New Musical Express...... A lost song written by recently deceased guitar hero Jeff Beck and famous former Beatle Paul McCartney in 1994 has been discovered in McCartney's archive. Beck died on Jan. 10 at the age of 78 after suddenly contracting bacterial meningitis, which led Sir Paul to begin thinking about the studio time they had shared almost 30 years ago. This led Paul's team to rediscover the never-before-heard track, which has an environmentalist slant. A spoken pro-environmentalist message recorded by Beck opens with him asking: "Why are they cutting down the rainforest?" The message was later used in an American 13-part radio series presented and created by Paul called Oobu Joobu. The show featured rehearsals, demos, unreleased recordings, conversations and cameos from many of McCartney's friends, and highlighted campaigns o issues he felt were important, such as vegetarianism.

Elsewhere, Grammy-winning producer Rick Rubin recently heaped praise on McCartney for his skills as a bassist and songwriter. "I thought about how everything I've seen, Beatles-related, is either about the songwriting or Beatlemania," Rubin told MOJO magazine. "Paul McCartney the bass player, or Paul McCartney the musician, because he plays everything -- that's a little story told. You just think of him as Beatle Paul, yet in my opinion, he is the best of all bass players, he's number one." Rubin, who is credited with helping to popularize hip-hop with his work on records by the Beastie Boys, Geto Boys, Run-DMC, Public Enemy and LL Cool J -- teamed up with the Beatles legend on the 2021 miniseries McCartney 3,2,1. Meanwhile, a clip from Paul's daughter Mary McCartney's new Abbey Road documentary If These Walls Could Talk in which her famous dad almost gets hit by a car while recreating his famous trek across London's Abbey Road has been shared by the Abbey Road Studios on Twitter. Sharing the footage, Abbey Road Studios wrote: "Close call for Paul McCartney on the Abbey Road crossing! In this clip from Mary McCartney's new documentary, a car narrowly misses Paul as he recreates the 'Abbey Road' album cover." Speaking about the incident earlier in 2023, Mary said: "The bit where the car nearly ran him over on the zebra crossing, that was so funny. As we were leaving [the studio], I said, 'I'll film you [on the crossing],' and he went over and this car totally didn't stop for him." If These Walls Could Talk is currently streaming on Disney+ and charts the long history of the iconic London studio. The documentary features interviews with McCartney and fellow Beatle Ringo Starr, alongside Elton John, Nile Rodgers, Noel and Liam Gallagher, Roger Waters, Celeste, George Lucas and more. - NME/Music-News.com...... The National Portrait Gallery announced on Jan. 25 that a trove of previously unseen Beatles photos taken by Paul McCartney as the Fab Four shot to global stardom in 1963 and 1964 will go on display in London this year. Titled "Paul McCartney Photographs 1963-64: Eyes of The Storm," the exhibition will help mark the gallery's reopening on June 22 after a three-year refurbishment. Gallery director Nicholas Cullinan said Sir Paul approached the gallery in 2020 saying he had rediscovered a batch of photos from late 1963 and early 1964 that he had thought were lost. Cullinan added they were an extraordinary set of images of "such a famous and important cultural moment & taken by someone who was really, as the exhibition title alludes, in the eye of the storm." The exhibition is set to run through Oct. 1. McCartney's latest music release is Dec. 2022's The 73 Singles Box, which collected more than 50 years of singles in a wood crate that tells the story of Macca's post-Beatles career from 1970 to 2021. - Billboard......
On Jan. 12 Ringo Starr announced the dates for a spring 2023 tour by his All Starr Band. Confined to the Western US, the outing will kick off on May 19 at the Pechanga Resort Casino in Temecula, Calif., and feature a three-show run at the Venetian Theatre in Las Vegas (5-24, 26, 27), as well as shows in San Diego (5/28), Seattle (6/4), Denver (6/6), San Francisco (6/11) and Los Angeles (6/15) before wrapping up on June 17 in San Jose, Calif. "I love playing with the All Starrs and can't wait to be back out on the road again with this band," Ringo said in a statement. "I send Peace and Love to you all and we hope to see you out there." The 2023 ASB incarnation will feature Starr joined by Men at Work singer Colin Hay, Toto guitarist/singer Steve Lukather, jazz/rock drummer Gregg Bissonette, keyboardist/singer Edgar Winter, Average White Band bassist Hamish Stuart and Kansas/Toto multi-instrumentalist Warren Ham. - Billboard...... Paul McCartney's photographer/director daughter Mary McCartney has revealed her famous dad was "nearly run over" outside London's Abbey Road Studios as she was filming for her new documentary about the world-famous studio, If These Walls Could Sing.As Mary was attempting to recreate the Beatles' iconic cover for their 1969 album Abbey Road for the new documentary, she says Sir Paul was "nearly ran over on the zebra crossing... that was so funny. "As we were leaving [the studio], I said, 'I'll film you [on the crossing],' and he went over and this car totally didn't stop for him," the filmmaker told S Magazine. Fans still regularly visit the famous crossing in St John's Wood to recreate the Fab Four's iconic album cover, often to the frustration of London taxis and bus drivers. If These Walls Could Sing, now streaming in the UK on the Disney+ channel, charts the long history of the iconic studio, and includes interviews with McCartney and Ringo Starr, alongside Elton John, Nile Rodgers, Noel and Liam Gallagher, Roger Waters, Celeste, George Lucas and more. Mary says her dad was important in contributing key information for the film, including "[how] the character of the place has really worked its way onto quite a lot of the music there." - New Musical Express...... The Beatles' 1968 "White Album" track "Glass Onion" has received a streaming bump after some of its lyrics were included in the new Netflix smash Glass Onion - the latest Knives Out mystery which premiered on the platform on Dec. 23. There are some subtle clues to the plot of Glass Onion in the lyrics to "Glass Onion," which plays over the end credits of the film. Maybe listeners wanted to revisit "Glass Onion" after hearing it during the movie's finale to parse its lyrics and try to further unlock the puzzle box of a plot, or maybe they were simply reminded of what a great track "Glass Onion" is. Regardless, the song experienced a huge uptick in streams during the film's first week of wide availability -- as have some other '60s and '70s tracks used in director Rian Johnson's crowd-pleasing mystery. "Glass Onion experienced a 167% increase in weekly U.S. on-demand streams during the week of Dec. 23-29, according to Luminate, jumping to over 160,000 streams after earning a little over 60,000 the previous week. Meanwhile other songs used in Glass Onion, including David Bowie's "Star" and The Bee Gees' "To Love Somebody," have also received streaming bumps of 60% and 37%, respectively. - Billboard......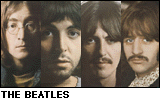 Paul McCartney is among those paying tribute to trailblazing female TV journalist Barbara Walters,who died on Dec. 30 at the age of 93. McCartney, whose wife Nancy Shevell is cousins with Walters, tweeted that the two of them "enjoyed a deep loving relationship over many years and I was proud to share some of those special moments." "Barbara was an amazing woman who more than held her own in the early days of male-dominated television and went on to become a worldwide celebrity known for her many perceptive interviews with stars from every walk of life. We will miss her but always remember her with great fondness," Sir Paul added. - Billboard...... Former Beatles Paul McCartney and the late John Lennon have notched their first Top 40 hits on the Billboard Hot 100 hit parade simultaneously for the first time since the 1980s. For the week ending Dec. 31, McCartney's "Wonderful Christmastime" re-entered the chart at No. 32 (after it hit No. 28 two years ago), while Lennon's "Happy Xmas (War Is Over)" (credited to John & Yoko/The Plastic Ono Band with the Harlem Community Choir) hit a new high at No. 38, which is its first time in the Top 40. McCartney and Lennon had, until now, not placed simultaneously in the US with songs outside the band since the Feb. 25, 1984, chart, when Lennon's "Nobody Told Me" surged 12-7, became his eighth and most recent top 10, and McCartney's "So Bad" ranked at No. 37. The Beatles last ranked in the Hot 100's top 40 with "Real Love" and, before that, "Free as a Bird," in 1995-96. - Billboard...... In a new interview with SiriusXM's The Beatles Channel, Paul McCartney said it was difficult for him to properly grieve and put into words what John Lennon meant to him after his former Beatles bandmate was killed in late 1980, and he helped process it by writing the song "Here Today" on his 1982 solo album Tug of War. "It was difficult for everyone in the world, 'cause he was such a loved character, and such a crazy guy. He was so special. It had hit me, so much so that I couldn't really talk about it," McCartney said, explaining that he felt unable to share in the mass outpourings of tributes and collective grieving that took place following Lennon's death. "I remember getting home from the studio on the day that we'd heard the news he died, and turning the TV on, and seeing people say, 'Well, John Lennon was this,' and, 'What he was was this,' and, 'I remember meeting him then.' It was like, 'I don't know, I can't be one of those people. I can't just go on TV and say what John meant to me.' It was just too deep. It [was] just too much. I couldn't put it into words." McCartney then went on to describe how, after some time, "once the emotions had sort of settled a little bit," he was partially able to process Lennon's death through writing "Here Today," which closes out the first side of Tug Of War. The song's lyrics imagine what Lennon's answers to hypothetical questions McCartney posted would be. "I was in a building that would become my recording studio, and there were just a couple of little empty rooms upstairs," McCartney said. "So, I found a room and just sat on the wooden floor in a corner with my guitar, and just started to play the opening chords to 'Here Today'." The entire interview can be heard on YouTube. - NME, 12/22/22...... In other Beatles-related news, Benny Andersson of ABBA recently spoke to Record Collector magazine about how his Swedish quartet was influenced by the Fab Four. "They were always with their style in a way, much more than we were, but what they did was, you heard a song with them, then the next single was nothing close to the previous one, or the third, or the fourth, or the fifth," Andersson told the publication. "At that time, you needed to have some diversity, no?" Andersson said having two vocalists on their records, by singers Agnetha Faltskog and Frida Lyngstad, also gave their sound a boost. "You have John [Lennon] and Paul [McCartney], or you have Fleetwood Mac, you have the Eagles: it's great to have two singers, because that makes a difference between the tracks as well." - Music-News.com, 12/23/22......
Paul McCartney has shared new reflections on the "magical" experience of headlining the Saturday night edition of the UK's Glastonbury 2022 festival on the BBC's website. Sir Paul reflected on the experience and shared new backstage photos from the night, alongside footage of his band rehearsing ahead of the set. He wrote: "Festivals are special, but Glastonbury is particularly so and it's a big event in lots of people's year. Because it had been cancelled in 2020 and 2021 due to Covid, it became more important to pull it off. I'd asked Bruce Springsteen in 2020 if he'd be happy to come onboard and he said yes, and he kept his promise two years later. So that was very exciting, having him and Dave Grohl up on the stage." Of the Glastonbury atmosphere, he added: "It's a pretty impressive scene for people in the audience, but we get the whole view up on the stage with the flags and the hills going back forever, so it was quite a big deal that they said yes to joining me in that experience. Of course, up on stage I can't really see people's reactions but I love to hear them because I've found myself doing that at concerts. I went to see James Taylor once and started blubbing because it was just so lovely! I was thinking, 'Oh, I love this guy' -- I'm getting emotional even now! It's a magical thing, knowing music can do that to people." Macca continued, "We're the only animal on the planet that does that. Then you've got the spirituality of the place, knowing about the ley lines and everything else. When you have an event like Glastonbury and everyone comes together with good vibes and energy, I'm very happy to be part of that." Meanwhile, authors Allan Kozinn and Adrian Sinclair have discovered unpublished contracts in the archives of a university in the United States which appear to show that the producers of the 1973 James Bond film Live and Let Die wanted McCartney to sing the movie's theme song (which he also composed), despite McCartney and producer George Martin both telling the story that the film's producers wanted to replace Paul with a female singer on the track, assuming that the version presented to them was just a demo. "Martin wouldn't have been familiar with the terms of that contract, but Paul certainly would have," Kozinn says. "One of the things we discovered is that, if it's a good story, Paul will go with it. He didn't have any reason to assume that anybody would see that contract." - New Musical Express...... Appearing on comedian Kevin Nealon's podcast Hiking With Kevin, John Lennon's eldest son Julian Lennon said while he loved the Beatles-themed film Yesterday, he thought the "weird" scene which showed John as an old man ruined the film for him. In the film, Lennon is played by Robert Carlyle and meets Himesh Patel's Jack in the remote countryside after he's taken a road trip. "I actually loved that film Yesterday, until they put that weird bit of an impression of what Dad would look like in his seventies and eighties or whatever, up on a Scottish or Irish island," Julian told Nealon. "It kind of threw the whole film off for me," he continued. "I didn't get [it]. It wasn't necessary for me, I don't think. And it was just weird." The entire interview can be viewed on YouTube. - New Musical Express...... A new official video for The Beatles' "Here, There and Everywhere" has been shared on YouTube. The track is taken from the newly mixed and expanded special edition of the band's classic 1966 album Revolver, which was reissued in November. The animated video, which has been made by Trunk Animation and directed by Rok Predin, depicts the band as they travel the world. "Follow the band on tour, as they face an ever-changing backdrop of cities, hotels, roads and gigs, with only each other to rely on," said Trunk Animation's Richard Barnett in a statement about the video. "A magical dancer appears to each of them, representing inspiration and creative freedom." It follows previously released new videos for the "Revolver' tracks "Taxman" and "I'm Only Sleeping." The reissue of the album included new mixes of all 14 original tracks, overseen by Giles Martin, son of the original producer George. "It was... my dad's favourite song of Paul's and is one of Paul's favourite songs of his own," Giles said of the track. "Paul talks about an old song ['Anything Goes' by Cole Porter] as an influence for this one." The song was also covered in June 2022 by Elvis Costello, who played the song as a tribute on the occasion of Paul's 80th birthday. - New Musical Express......
In other Beatles-related news, a porcelain toilet that once belonged to John Lennon has gone on display at the Liverpool Beatles Museum. The toilet, which once sat at Lennon and Yoko Ono's home in Berkshire, has a blue and white floral design, and can be viewed on the museum's Twitter page. Museum owner Roag Best, who is the brother of the Beatles' original drummer Pete Best, told BBC News: "The man contacted us, told us it was just sitting in his house gathering dust, and asked would we like to put it on display in the museum? We thought, 'Well, it's a bit quirky, it's not what we'd normally display but who's to say what you should and shouldn't display, so, come on, we'll give it a go'." He continued: "I think visitors to the museum are going to think, 'Are these guys mad?' But we like to do things outside the box so it fits in perfectly. It's a very, very fancy loo and it's possibly the most expensive loo in the country." The toilet came from Tittenhurst Park where Lennon lived with Yoko Ono from 1969 to 1971, and where the late Beatle composed his classic track "Imagine." Two toilets were sold at auction from the 71-acre home which was sold to Ringo Starr after Lennon and Ono moved to New York. Best said the other toilet was sold more recently for £15,000. - New Musical Express...... December is the time of year when British artist Chris Barker creates his annual "Sgt. Pepper's" cover tribute to those celebrities we've lost in the past calendar year. For 2022, Barker has included the likes of late musicians Taylor Hawkins, Christine McVie, Olivia Newton-John, Meat Loaf, Aaron Carter, Leslie Jordan, Irene Cara, Loretta Lynn, Coolio, Jerry Lee Lewis as well as actors Sidney Poitier, Angela Lansbury, James Caan, Paul Sorvino, Julee Cruise, Anne Heche, William Hurt, Yvette Mimieux, Bob Saget and Leslie Jordan, as well as a mix of movie directors and sports and fashion figures. "I've been doing this since 2016. That was the year anyone who was nice or kind or creative or special decided it was time to leave before the bad stuff started," Barker says. "Or at least that's how it felt at the time. I've become a little bit desensitised to it over the years. I mean, I still try and keep the star's dignity and think of their loved ones and how it would make them feel to see it, but -- let's face it -- I make notes over the course of the year now rather than just waiting til November. It's a thing." Barker says that he noticed early on in 2022 that it was going to be an "exceptional year" of bold-faced losses, with his list so long that by mid-year he'd already surpassed the final total from year one. "It was almost enough to make me think maybe this isn't the right thing to do any more. But people really like it and they've grown to expect it," he says. Barker's 151-person collage and a corresponding numbered key can be checked out on Twitter. - Billboard......
Ringo Starr confirmed on Nov. 27 he'll be selling statues of his iconic "peace" hand gesture, to raise money for the Lotus Foundation. Starr will sell 250 stainless steel versions of the "peace & love" statue for £4,200, while 250 bronze pieces will also be available, costing £1,600. According to Julien's Auctions (who are selling the statues) "each life-sized artwork features Ringo Starr's hand forming his iconic peace symbol, mounted upon a square black base that reads 'Peace & Love.' Each hand artwork is housed in a Ringo Peace & Love box and accompanied by a Certificate of Authenticity hand signed by Ringo Starr. The listing goes on to describe "Starr's iconic peace symbol" as his "signature greeting and enduring message to the world for the last five decades." The money raised will go towards lotus-foundation.org, which supports charitable projects aimed at helping people deal with substance abuse, domestic abuse, homelessness, cancer as well as animals in need. In November, Ringo was forced to cancel the last five dates of his current North American tour, after contracting Covid-19 for a second time in two weeks. - New Musical Express...... Geoff Wonfor, a Grammy-winning British filmmaker who directed the Beatles' acclaimed Anthology documentary series and worked on the 1980s music program "The Tube" as well as several projects with Paul McCartney, died on Nov. 22 in his home city of Newcastle. He was 73. Prominent in British entertainment since the 1980s, when he directed a handful of episodes of The Tube, Wonfor also made a documentary about Shanghai Surprise, a feature film produced by George Harrison and starring Madonna and Sean Penn. His work with Harrison would unexpectedly lead to the biggest undertaking of his career. Released in the mid-1990s, The Beatles Anthology was an authorized, multimedia project that included an eight-part documentary, three double albums and a coffee table book. Wonfor spent 4 1/2 years on the film, which combined archival footage with new interviews with the then-three surviving Beatles (McCartney, Harrison and Ringo Starr). Wonfor's challenges included weaving in commentary from John Lennon, who had been murdered in 1980. Wonfor also directed the McCartney videos "In the World Tonight" and "Young Boy" and a McCartney concert video from the Cavern Club, the Liverpool venue where the Beatles played many of their early shows. He was on hand, too, for a Beatles "reunion" from the 1990s -- a video of "Real Love," a song left unfinished by Lennon that the remaining Beatles completed and recorded. His other credits included Band Aid 20, a documentary about the anniversary re-recording of the British charity song "Do They Know It's Christmas?" and "Sunday for Sammy," a tribute to the late British actor Sammy Johnson. - Billboard

---